Virtual Tours provide an excellent medium to immerse your site's visitors into an environment of your choosing. We can provide you with both the photography, and the files need to present the content on your website.
Our virtual tours are not slide shows. They are not automated routines that zoom into one area then zoom out trying to give a sense of scale. Our virtual tours can encompass up to 360 by 180 degrees, a perfect sphere, collected with professional grade photographic equipment. These photographs are then processed with stitching software to combine them into one complete image. These stitched images are then loaded into a customizable and interactive platform for viewing on the web.
Real Estate Agents and Brokers use the web to showcase your listings. Virtual tours allow a method for you to showcase your listings 24/7. Responsible buyers can utilize the virtual tours at their will, recognizing their interest or lack thereof in a particular property and thus reducing the number of unproductive showings made. We can also produce and incorporate floor plans and survey plats into our virtual tours.
Architects / Engineers / Building Contractors use virtual tours to showcase both design and craftsmanship. Immerse potential clients into your past work from the comfort of their desk, in a way that typical pictures simply cannot. Use virtual tours during meeting with clients and owners to convey progress and site conditions or use virtual tours to document existing conditions before beginning work to protect yourself from undue claims later.
Samples
In page Sample
Full Page Samples – Click Images to View, Use Your Browser's Back Button to Return
Features include Google Map, Sliding Thumbnail Previews, Custom Map and Hot Spot Navigation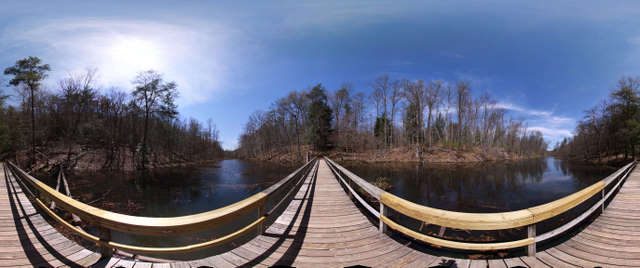 Bays Mountain Park, Kingsport, TN
Sample Pre-Construction Site Walk-Through

Billips Avenue Bridge, Cumberland, KY
Local Utility Improvement Walk-Through

Big Stone Gap, VA